Doris O'Co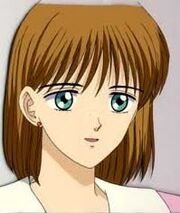 nnor
is a character in
Marmalade Boy
. Doris only appeared in the anime and wasn't present in the manga.
Doris goes to St. Andrews High School along with Brian, Jinny, and Bill. She is the most mature one amongst the group and acts like an older sister towards Jinny. She has feelings for Brian. 
Doris has short orange hair, freckles on her face, and has blue eyes.
Ad blocker interference detected!
Wikia is a free-to-use site that makes money from advertising. We have a modified experience for viewers using ad blockers

Wikia is not accessible if you've made further modifications. Remove the custom ad blocker rule(s) and the page will load as expected.